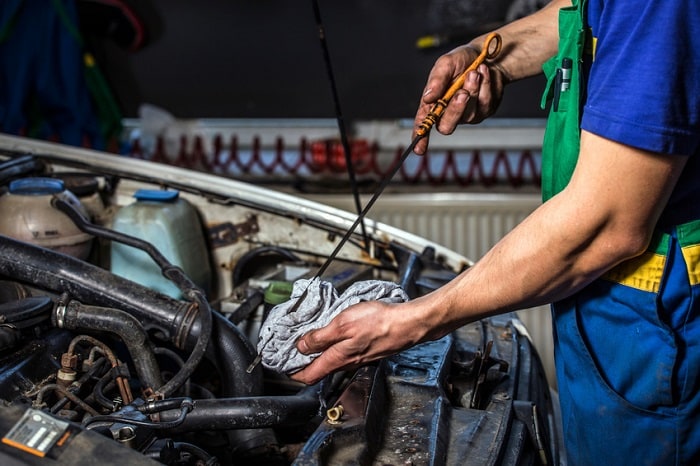 New Service Drop Box
Located just outside our service entrance for customers who need to drop their vehicle off before or after normal business hours. You will need to fill out the envelope provided, put your key into it, and drop it into the secure box for our advisors to pick up at the start of the following business day.
At Stokes Mazda we don't just help drivers find the perfect new car. We also help them take great care of their vehicle once they've bought it. Getting the routine maintenance that your car requires is incredibly important, and you want to make sure that you have Mazda service team you can trust. That's why we don't just offer a great selection of new Mazda cars near Point Pleasant, SC. We're also a fully equipped Mazda service center.
Routine maintenance is important for two big reasons. First of all, sticking to a routine maintenance extends the life of your vehicle. Little things add up here. Taking care of quick and easy to manage maintenance tasks, like oil changes and tire rotations, protect the most expensive parts of your vehicle from wearing down prematurely. An inexpensive oil change can help you avoid critical engine failure. Secondly, routine maintenance keeps your car safer. The skilled mechanics at our Mazda service center can check your tires, brakes, and other components to make sure that they're in top form and ready to respond when you need them to.
Our Service Center
So, you now know how you can stay safer and save money with routine maintenance, and now it's time to learn why you should visit our Mazda service center. Our facility is staffed by skilled mechanics who know your vehicle inside and out. We only use official Mazda parts, so you know that they'll hold up no matter what the road can throw your way, and we make it easy to schedule a service appointment through our website. You can also finance certain parts or service if you don't have the money for crucial car maintenance work right away. We can even help you find new tires and official accessories for your Mazda vehicle. There's no reason to go anywhere else for car repairs or maintenance.
So whether you're shopping for a new car or you just want to take great care of your current vehicle, Stokes Mazda is your destination. See how a skilled mechanic or Mazda dealer near Charleston, SC can help you find your dream car and keep it in shape for years to come. We look forward to assisting you!